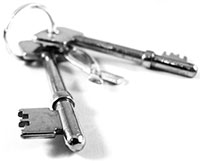 Why choose Appleton Property to Let your property?
Looking after rental property is not something you do every day. It is something we do all day, every day. Property Letting is now a highly regulated area with a complex legal framework principally governed through the 2004 Residential Tenancies Act, as amended. You need a well informed content expert to handle your asset to ensure you achieve the best possible return on your investment. From the very beginning of the process you need a hands-on experienced professional to handle your property letting. At Appleton Property our clients come first, that is why we work 6 days a week into late evening to ensure our clients always get the best possible outcome from their investment.
We will uncomplicate the process and provide you with regular detailed updates in a direct and open way.
As a first step we will call to your property and provide a Free appraisal in writing.
We provide this service without obligation.
After we have assessed the property an appraisal document will be provided promptly and will:
State our opinion on the rental value of your property
State the reason we have such an opinion
Provide recommendations to maximise the properties rental potential
Outline the costs you can expect to encounter
Give an opinion on compliance with minimal standards for rental accommodation
Set out clearly what steps we take to let your property
Set out clearly a schedule of our fees and charges
Provide an overview of our marketing strategy for your property
Outline the process by which we vet your tenants
Offer advise on how to minimise vacancy and maximise your yield
Give you further information on our business background, experience and qualifications
When using Appleton Property you can be assured that your letting will be:
Handled by Experienced Qualified Licensed Professionals
Shown by knowledgeable highly skilled sales people
Photographed to a professional standard and staged correctly
Advertised on myhome.ie , daft.ie and up to 17 other websites
Circulated on Social Media such as Facebook, Twitter etc
Advertised with large bright modern signage at the property if required
Communicated to our database of registered eligible tenants