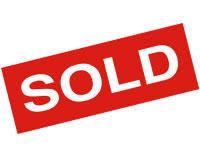 Why choose Appleton Property to sell your property
Selling property is not something you do everyday. Getting the correct information and the right advice is paramount to ensure you get the result you deserve.
From the very beginning of the process you need a hands-on experienced professional to handle your sale. At Appleton Property our clients come first, that is why we work 6 days a week into late evening to ensure our clients always get the best possible outcome from their sale. We will uncomplicate the sale of your home and provide you with regular detailed updates in a direct and open way.
As a first step we will call to your property and provide a Free valuation appraisal in writing. This document will be provided promptly and will state:
Our opinion on the value of your property
The reason we have such an opinion
Recommendations to maximise the properties sales potential
The method of sale we recommend for your home
The costs you can expect to encounter
A schedule of our fees and charges
An overview of our marketing strategy for your property
General information on the sales process
Further information on our business background, experience and qualifications
When using Appleton Property you can be assured that your sale will be:
Handled by Experienced Qualified Licensed Professionals
Shown by knowledgeable highly skilled sales people
Photographed to a professional standard and staged correctly
Advertised on myhome.ie , daft.ie and up to 17 other websites
Benefitting from a professionally produced property brochure
Displayed in our office window both on video screen and traditional display
Circulated on Social Media such as Facebook, Twitter etc
Advertised with large bright modern signage at the property
Communicated to our database of registered purchasers
We have achieved better results than any other agent in all local areas and can provide evidence of this from the property price register, daft.ie and myhome.ie
We also offer a full property refurb service if required prior to sale. Details on Enquiry. Contact us today to arrange your Free Property Appraisal.